Workforce Data Quality Initiative
Indiana is hard at work improving the accessibility and utility of its state workforce data; expanding the data to include occupations; and enhancing our ability to match education and workforce data. Key to this is the broad sharing of the outcomes of this work with other states.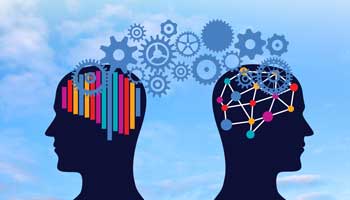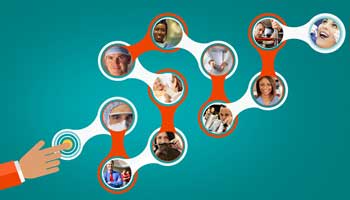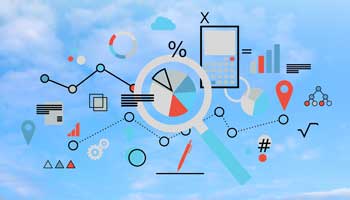 About the Project
Accurate and timely data that provide insights into today's workforce—and the programs, training and education that can lead to workforce success—are critical. By using already collected administrative data across programs within the Department of Workforce Development and then linking to already collected data by the Commission for Higher Education, whole new sets of data that revealed outcomes were available.
Work on such integration began more than 10 years ago with a partnership two State agencies: Workforce and Higher Education. An additional partner, the Indiana Business Research Center at Indiana University, was able to bring funds and technical/statistical expertise to help build a system that was initially called the Indiana Workforce Intelligence System (IWIS).
IWIS also served as the statewide longitudinal data system (SLDS) for purposes of the 2012 USDOE SLDS grant awarded to IDOE. The Indiana General Assembly passed House Enrolled Act (HEA) 1003 (March 2014) amending the Indiana Career Council Act with regard to system governance and administrative oversight, and renaming IWIS to the Indiana Network of Knowledge (INK). This move additionally required a strategic plan for improving the state's education, job skills development and career training system; a report on workforce gaps; assessing the return on investment of the Indiana career and technical education programs; and reporting regularly to the public about the employment outcomes of job training programs.
On July 1, 2014, Indiana was awarded a Round 4 Workforce Data Quality Initiative grant to support and expand upon the quality of workforce data through what became an Occupation Assignment Engine, to add occupation (job titles) to the data and to create a set of outcome metrics for training programs. A new grant, just announced on June 16, 2017, will allow Indiana to continue to improve the quality of occupation data that can in turn help employers and job seekers best understand what the current and future demand for skilled workers will be.
Much of the research that has gone into improving workforce data has been published in articles or shown in visualizations. We will continue to post more results on this site, so stay tuned!